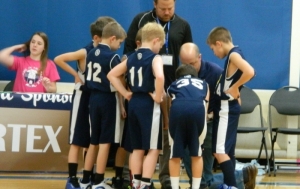 St. Francis Xavier CYO is the athletic program for all children of St. Francis Xavier Parish. We organize teams in cross country and track for grades 1-8 and basketball and volleyball for grades 3 through 12. We also partner with St Ambrose for Football and Cheer.
We play in leagues sponsored by the Diocese of Cleveland CYO Athletics program.
CYO endeavors to help young people be more Christ-like in the way they live. The young person, not the athletic activity, is the focus of CYO athletics. As a result CYO provides an opportunity for as many young people to experience spiritual, physical, mental, and emotional growth through participation in CYO sports.
CYO Athletics is committed to the acceptance of and love for people of all nationalities and races. Through our CYO program we work to build a community and a bond of unity that leads to caring for one another in the ways that Jesus taught.
Here at St. Francis Xavier, the CYO program is led by Kim Tuchek as our athletic director, along with volunteer board members who organize the operations and management of our program. We rely on a dedicated crew of volunteer coaches – many of them parents with children in the program – who devote several hours each week helping our children to learn their sport.
If you are interested in joining our athletics team email ktuchek@sfxmedina.org. There are many opportunities for you to get involved.
The young person, not the athletic activity, is the primary focus of CYO athletics.